Aktualności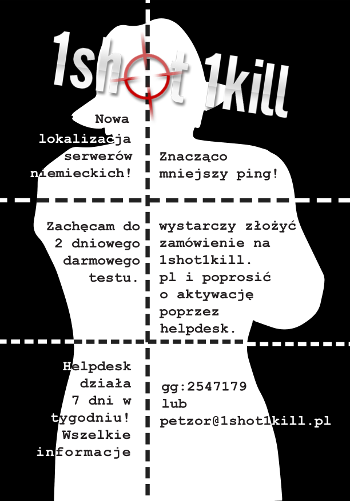 Z przyjemnością informujemy, że zmieniliśmy lokalizację serwerów niemieckich.
Nowa lokalizacja gwarantuje dużo lepsze pingi. Wynika to z faktu, że Frankfurt to największe centrum wymiany ruchu internetowego na świecie.
Przypominamy, że oferujemy bezpłatne testy naszych serwerów przez 2 dni. Aby otrzymać serwer testowy prosimy go zamówić i napisać do obsługi klienta.